Can you believe September is almost over and we are heading into October? Neither can I. I absolutely love these adorable printable calendar pieces from homeschoolcreations.com!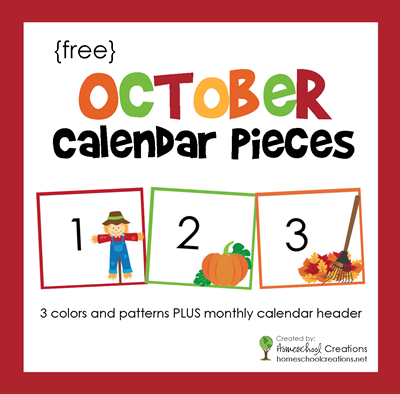 Using the different colored number cards to try different pattern sequences: an ABC pattern, ABAB pattern, AABB pattern and other patterns you can make up together. Here's an example of different patterns using the cards from September.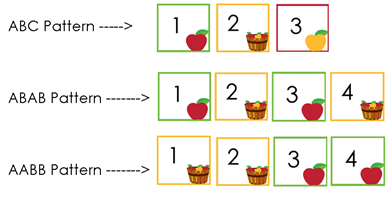 The set also includes a calendar header for the month of October as well.